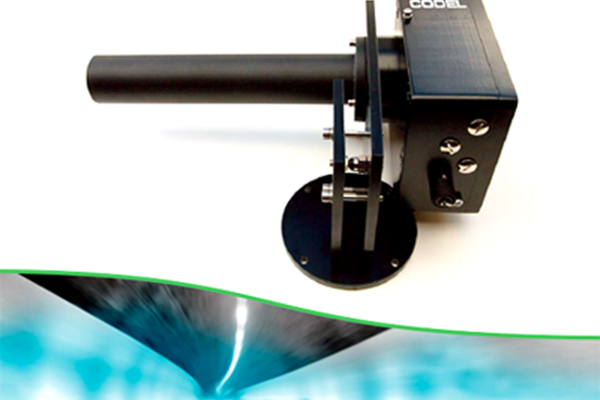 Codel International Ltd is a UK-company specializes in the design and manufacture of hightechnology instrumentation for monitoring atmospheric pollutant emissions and combustion processes. The company products cover a versatile range of instrumentation from low cost dust monitors through to fully automated and integrated emission monitoring systems.
For the last 20 years Pentol has been offering a flue gas emission monitoring system based on Codel apparatus.
Codel is a well know producer of tunnel air quality monitoring sensors and systems. In the last 15 years hundreds of Codel's tunnel sensors have been installed in road and rail tunnels all over the world. Some of them were installed and started-up by Pentol. With over 350 road and rail tunnel installations Codel is now recognized as the market leader.
TunnelCRAFT III is the latest generation of tunnel air quality monitors, designed mainly to be used in road tunnel applications
It consists of a range of sensors measuring all essential (for atmosphere monitoring) parameters in tunnels:
carbon oxide,
nitrogen monoxide,
air visibility,
air flow direction and velocity,
nitrogen dioxide (separate analyzer for a special order).
Modular concept of the system, enables its adjustment for a certain User requirements.
Hence, a basic tunnel monitor may be delivered in one of following versions:
measuring CO,
measuring air visibility
measuring CO / air visibility,
measuring CO / NO / air visibility.
The system offers different data transmission methods making data processing easy. The exploitation costs of the system are reduced to "rock bottom" minimum thanks to use of sensors with only one moving element. Moreover, the only routine operation is cleaning the optical parts once a year.
TunnelCRAFT III is a group of independently working sensors (equipped with analog outputs: 4-20mA) monitoring the atmosphere in tunnel. The system has a unique option of being remote set-up and diagnose through RS232 between monitors and a control unit with TunnelCRAFT III software. It is possible to equip the system with RS485 switch allowing for data transmission in Modbus protocol.
In 2011 Pentol supplied Voltar System (the company responsible for servicing electric devices in the tunnel under gen. Jerzy Ziętek roundabout in Katowice) with three monitors measuring CO / NO and air visibility. The tunnel consists of 2 tubes, 650 m each. It was officially opened in December 2006 and equipped with continuous atmosphere monitoring system. The measured signals allowed to early detect safety risk in the tunnel. Moreover, they are also used for tunnel ventilation system control.
In Poland, Codel is commonly known as a supplier of reliable emission monitoring systems dedicated for power plant boilers, cement kilns and other industry plants. Codel monitors in the tunnel in Katowice, were the first tunnel apparatus of this producer installed in Poland. The first two monitors were installed in the northern tunnel tube in Jun-July 2011, replacing other producer's apparatus. The startup was carried out by Codel and Pentol service engineering. Since that time, the experience gathered from this project has confirmed that the sensors are reliable and trustworthy. From spring 2013, all the monitors in this tunnel are Codel apparatus supplied and started by Pentol.
In 2012 a modernization of railway station in Katowice was started. Many new engineering structures have been created as a part of this project (e.g. two 300 m long, underground tunnels witch: one leading to a bus station ant the other one going through the railway station). The general contractor for electric works PKE Polska Sp. z o.o. outsourced supply and startup of the atmosphere monitoring system to Pentol. Each tunnel was equipped with two CO and air visibility monitors, and one flow direction and velocity of air monitor. The apparatus were delivered and started up in November 2012. In contrast to the first described case (the roundabout tunnel), where the measured data was transmitted as analog signals, here a digital transmission with Modbus protocol was used.
The tunnel atmosphere monitoring system installed in Katowice Railway Station is a first one in Poland and ready to be used since commissioning of the new facility supplied by Pentol.