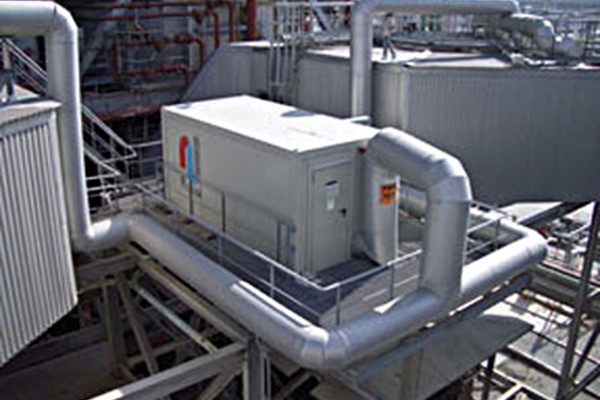 Flue gas conditioning (FGC) is an effective and developed technology used to enhance the performance of Electrostatic Precipitators dealing with high resistivity dust. An ESP equipped with FGC system can work at or even above its design efficiency and collect more fly ash.
In the last 30 years, Pentol has supplied over 110 of FGC units to European market only. In the first mid- of 90's 13 of this units were delivered to Polish customers. To date, some of them are still in operation in ArcelorMittal steelworks (former: Huta Sendzimira).
In the last two decades FGC underwent vigorous development and became fully automated process. With its long life-time and high reliability Pentol's FGC installations are state-of-art product. In most cases, for new Customers it is a matter of 3 months trial, to evaluate advantageous of FGC, which are:
keeping the emission limit of 20 mg/Nm3

 

without expensive ESP extension,
great flexibility for coal quality,
no load restriction by dust emission limit,
decrease of wear and tear at the ID fans,
decrease of dust load at FGD inlet:

possible whiteness of gypsum > 85%,
expected better crystal growth,,
reduced FGD maintenance expenses,

installation of the SO3

 

conditioning plant during plant operation (only short outage necessary for assembly of injection nozzles),
investment costs relatively low (particularly compared to ESP size increase),
operation costs relatively low (the only consumable material is sulfur),
SO3

 

conditioning plant fully integrated with DCS.